Todd Olson took the win for the Jarman International Charity Golf Cup for March 2021. And to think that he nearly didn't join us for golf that day! The winner was treated to a celebration lunch at Coconoma Season Dining with JI CEO, Ruth Jarman.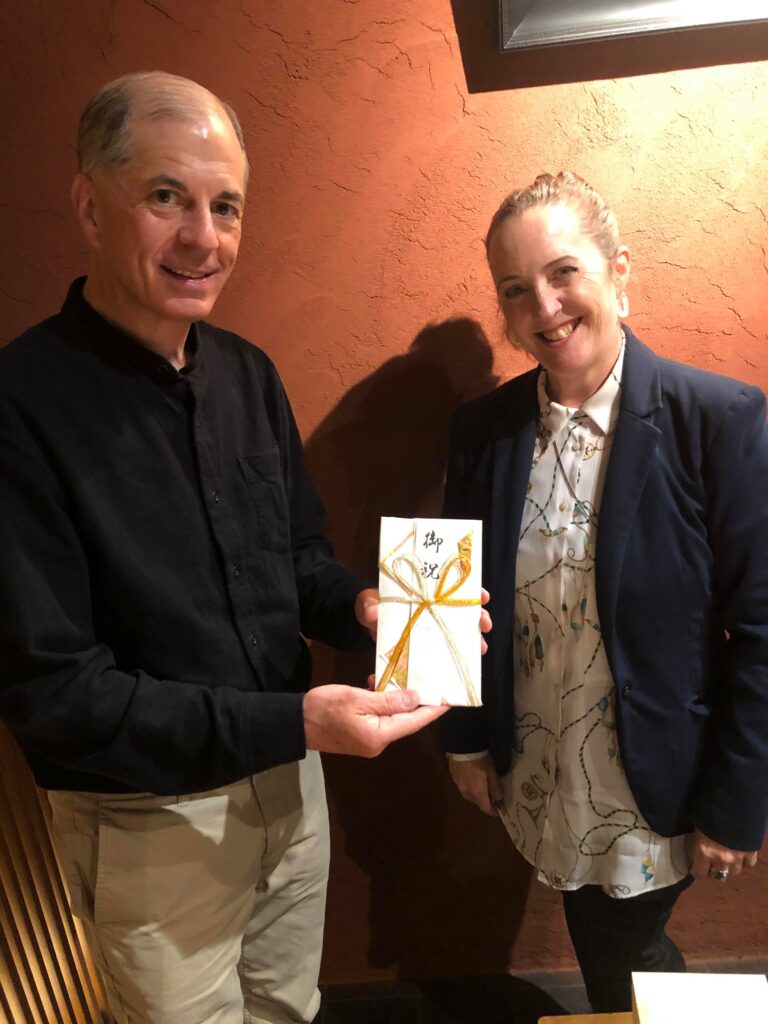 Since Spring 2020, the Jarman Cup has gone virtual! Golfers can choose to join our monthly golf day (check here for regularly updated details) or go to EastWood Country Club any time during the month, send in their scorecard to nina@jarman-international.com and join in the competition. The scores are calculated and Voila! the best net score (Shin Peria scoring system) wins 100,000 yen in cash and an elegant trophy. EastWood Country Club also offers a special Jarman rate to play 18 holes. We practice social distancing and wear masks in the club house, etc. Please contact us to see how you can join in the fun and possibly win the prize.
For price listings and information on playing at EastWood, please check here.